This privacy policy sets out how Bristol Parent Carers uses and protects any information that you give when you use this website. The terms 'Bristol Parent Careres', 'us' and 'we' refers to the owner of the website.

This policy was last updated on: 28/03/2022.
Who we are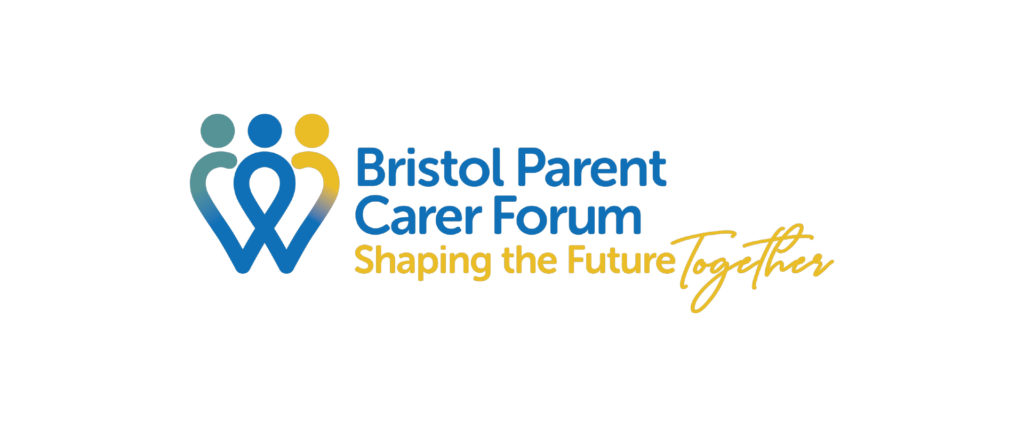 Bristol Parent Carers (BPC) is a voluntary organisation that works in partnership with NHS Bristol and the Bristol City Council to help shape services in Bristol for children and young people up to 25 years with additional needs such as special educational needs and disability (SEND) or life limiting conditions.
We have agreements with to:
Identify parent carers through support services and meetings
Gather information on the main issues and challenges facing parent carers in Bristol
Deliver a wide range of information, advice and parent carer participation opportunities
Privacy
The information that you give us will be treated as confidential, entered onto our database, held securely, used for Bristol Parent Carers' purposes only, and will not be passed onto other organisations without your permission, according to the General Data Protection Regulation (GDPR) (EU) 2016/679 and any relevant legislation.
When you request information from Bristol Parent Carers or sign up to any of our services we obtain information about you. We will ask for your consent to retain this information, and make it clear what your information will be used for.
We have a legal duty under the General Data Protection Regulations to prevent your information falling into the wrong hands. We must also ensure that the data we hold is accurate, adequate, relevant and not excessive.
Normally information we hold comes directly from you as explicit consent. When we collect information from you, we will ask for your consent to collect this information and make it clear what the purpose of this collection is. You do not have to provide us with any additional information unless you choose to.
We store your information securely on our computer system, we restrict access to those who have a need to know, and we train our staff in handling the information securely.
If you have signed up to a training event or other service, when you sign up we will ask you for consent to pass your details to the professional worker providing that service. That worker may hold additional information about your participation in these activities. We have an agreement in place with our professional workers or any other agents or sub-contractors which we need to disclose your personal information to our agents or sub-contractors. They will only able to use your personal information in accordance with this agreement. In addition, we may disclose your personal information if required to do so by law, in connection with any legal proceedings or prospective legal proceedings, and in order to establish, exercise or defend its legal rights.
We would also like to contact you in future to tell you about other services we provide, to keep you informed of what we are doing and ways in which you might like to support us. You have the right to ask us not to contact you in this way and to ask us to remove the information which we hold on you. We will always aim to provide a clear method for you to consent for your information to be stored for this purpose. You can also contact us directly at any time to tell us not to send you any future marketing material or to remove your information by contacting us at:
Email:
info@bristolparentcarers.org.uk
Telephone:
07306 650222
You have the right to a copy of all the information we hold about you (apart from a very few things which we may be obliged to withhold because they concern other people as well as you).
To obtain a copy, either ask for an application form to be sent to you, or write to our Data Protection Officer at the address given above. There may be a charge of £10 for a copy of your data (as permitted by law). We aim to reply as promptly as we can and, in any case, within the legal maximum of 40 days. This website contains links to other websites. We are not responsible for the privacy policies or practices of any third party.
Cookies
A cookie is a small file which helps analyse web traffic and allow web sites to respond to you as an individual. The web site can tailor its operations to your needs, likes and dislikes by gathering and remembering information about your preferences.
We use traffic log cookies to identify which pages are being used. This helps us analyse data about web page traffic and improve our website in order to tailor it to customer needs. We only use this information for statistical analysis purposes and then the data is removed from the system.
We also use cookies to help customise how the website works for you in terms of things like logins, chat system, user preferences etc. Cookies help us provide you with a better website, by enabling us to monitor which pages you find useful and which you do not. A cookie in no way gives us access to your computer or any information about you, other than the data you choose to share with us. Most web browsers automatically accept cookies, but you can usually modify your browser setting to decline cookies if you prefer. This may prevent you from taking full advantage of the website.
Links
Our website may contain links to other websites we think may be of interest to you. However, once you have used these links to leave our site, you should note that we do not have any control over that other website. Therefore, we cannot be responsible for the protection and privacy of any information which you provide whilst visiting such sites and such sites are not governed by this privacy statement. You should exercise caution and look at the privacy statement applicable to the website in question.